Explore Our Safety and Security Features Now
Every decision made in the creation and operation of Big Fun was and is made with safety as the priority!
Big Fun Inflatable Park Safety Features
Parent/Adult Assisted Safety and Security (PASS) Program includes Free admission for up to 2 adults per paid child admission. 

Secure wristbands with locker access. 

Highest quality attractions and equipment (lead-free, flame-retardant, commercial-grade materials). 

Best practices (watchdog blower sirens, thick indoor sports turf, and eco-friendly memory foam padded underlay). 

Extensive surveillance and security systems. 

Regular fire and emergency response planning and training. 

Big Fun team members are equipped with whistles, walkie-talkies, and minor incident packs. 

All Big Fun team members must pass and maintain a clear criminal record. 

All Big Fun team members must maintain a minimum requirement of emergency first aid training and WHMIS training. 

Attractions staff must be 16 years old or older and must be trained before operating any attractions. 

AEDARSA recommended incident reporting processes, systems, and tools.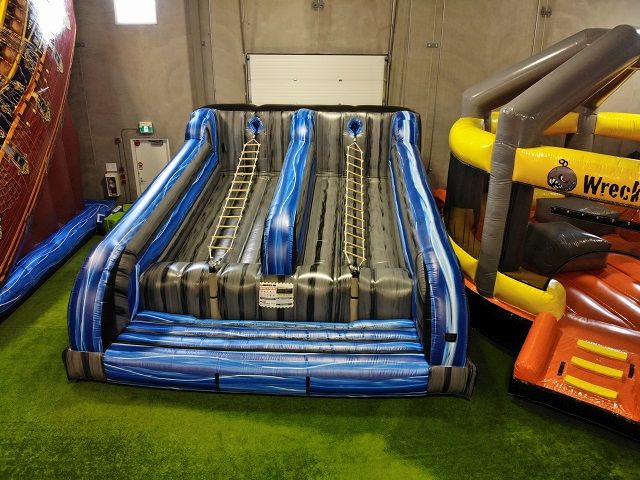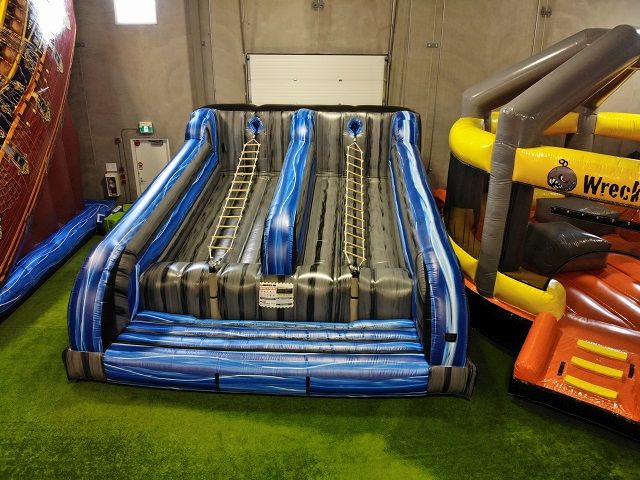 Have Big Fun… safely! 

A liability waiver must be completed by all guests. 

Adult supervision is required, at all times. 

Participants must wear Frog Socks on attractions. Socks with heel grips are NOT permitted. 

No shoes are permitted beyond the entrance gate. Socks must be worn by all guests. 

Lockers should be used to maintain entrance safety, personal item security, and facility cleanliness. 

No outside food or drinks, except for reusable water bottles and baby food. 

No food or beverages in the attraction's areas. 

No facility re-entry. 

No climbing behind or outside of attractions. 

Strollers may be restricted due to capacity limitations.  

No bullying or inappropriate behaviour. 

No chewing gum. 

No abusive or aggressive behaviour. 

Posted rules on each attraction must be complied with. 

Management reserves the right to refuse service and refuse admission. 

Management can eject participants for failing to comply with facility safety regulations or facility rules.
The Big Fun Inflatable Park is BURSTING with some of the LARGEST and MOST FANTASTICALLY FUN INFLATABLE ATTRACTIONS on the PLANET! Check 'Em Out!