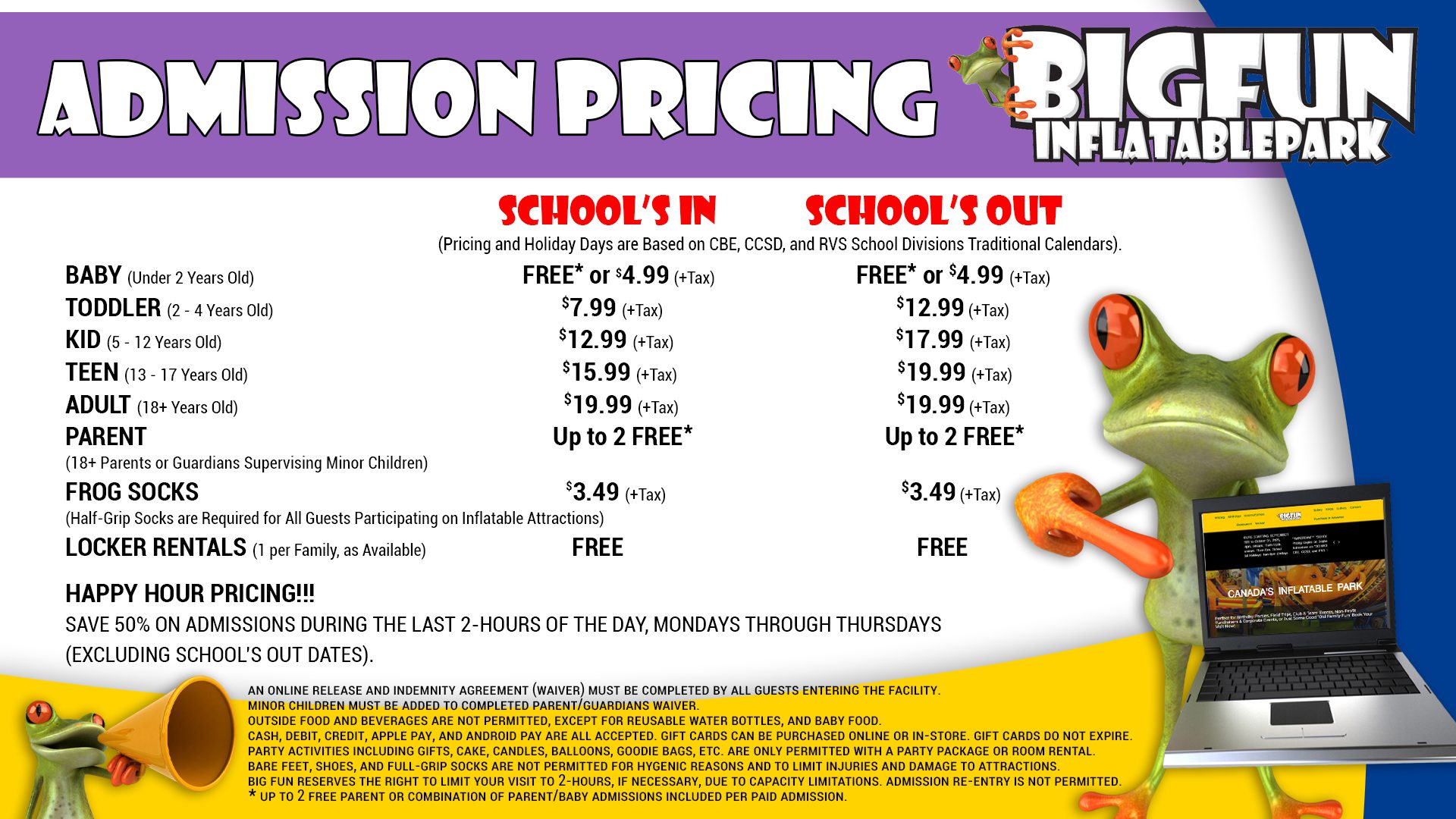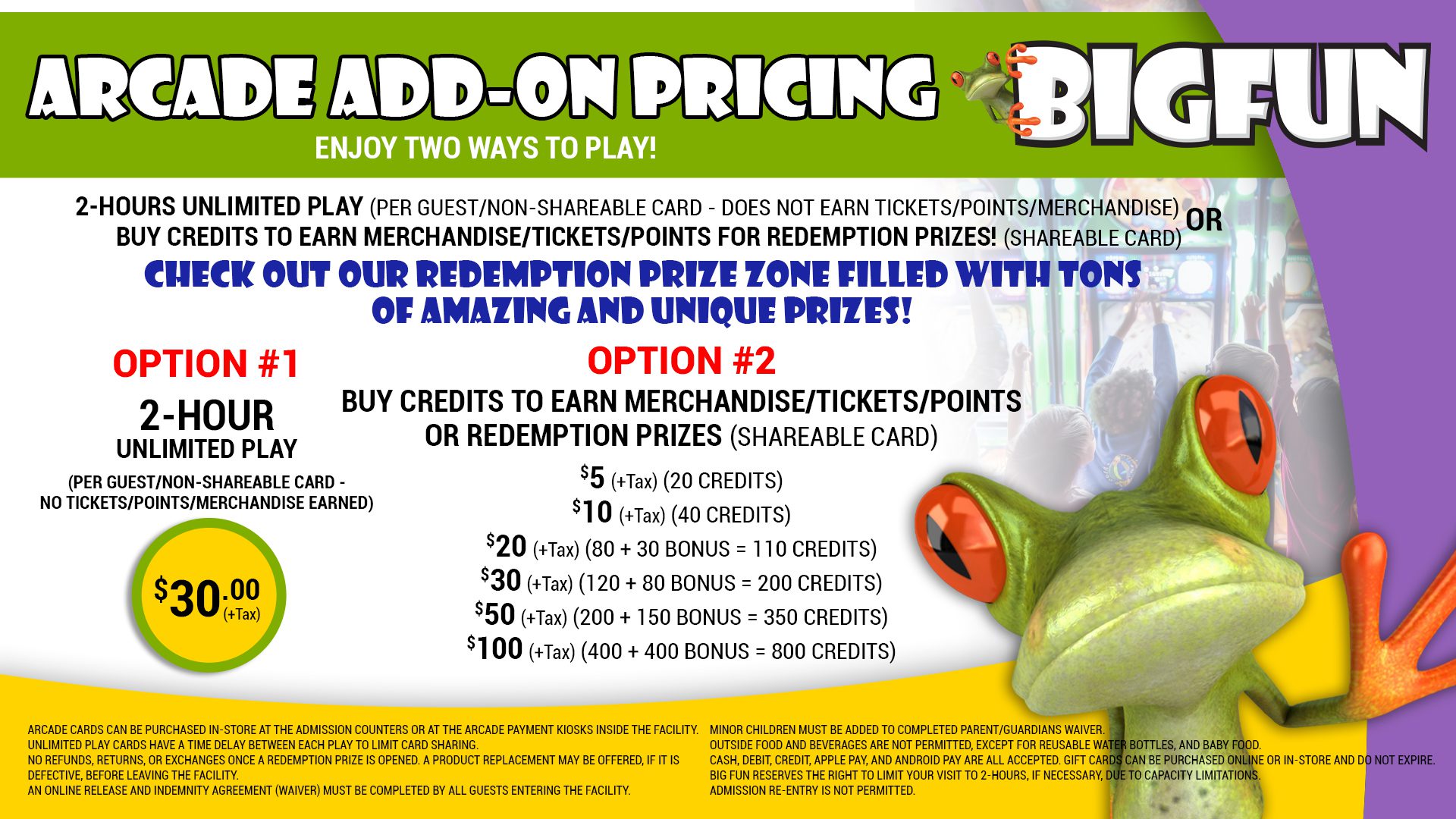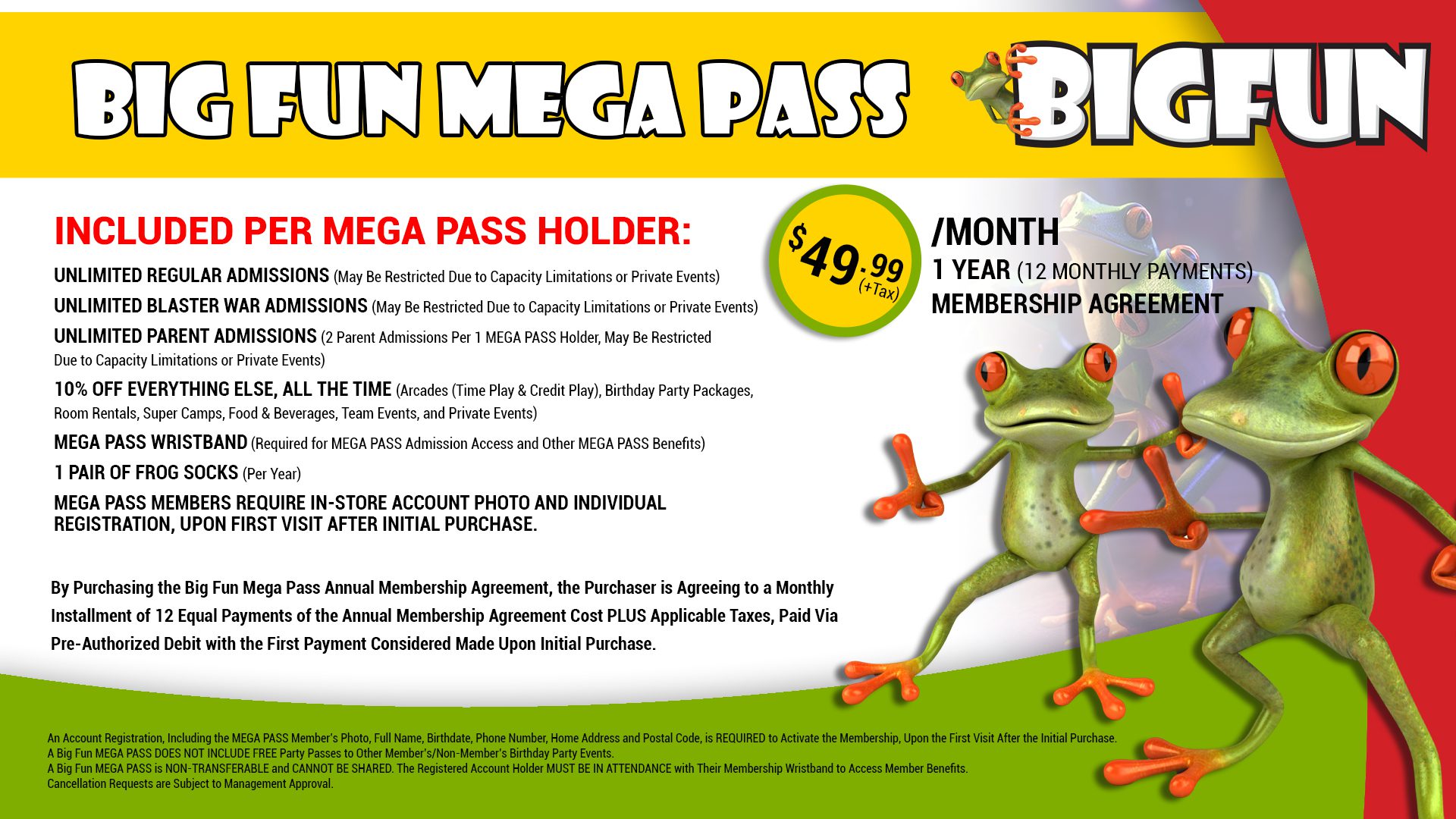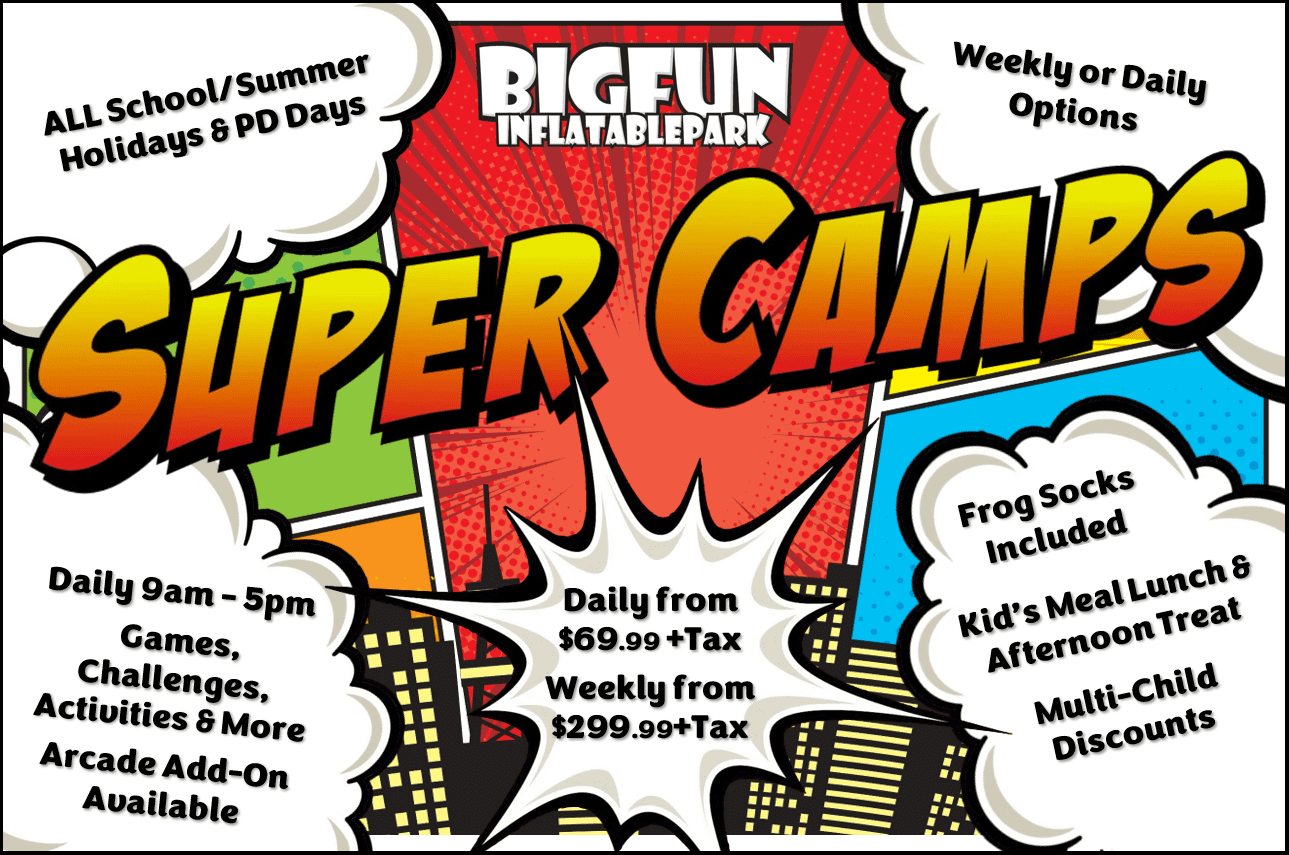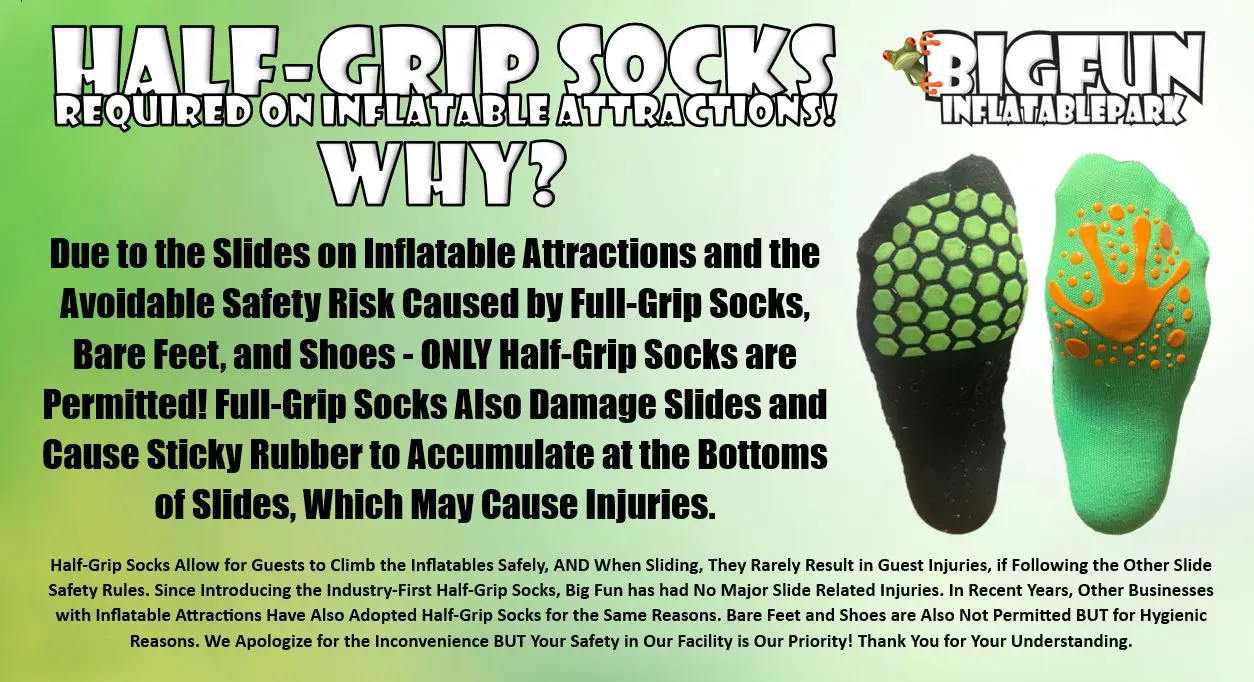 Party Packages and Room Rentals
Daily or Weekly Super Camps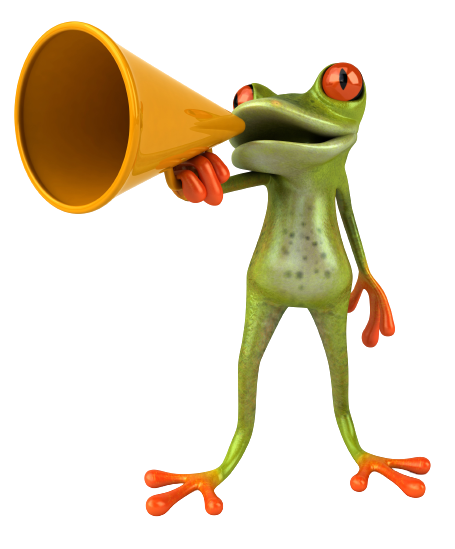 Open Daily for WINTER HOURS from November 1, 2023 - April 30, 2024. Mondays-Fridays: 11am-9pm, Saturdays: 9am-9pm, Sundays: 9am-7pm. School Holiday Days, PD Days, and Stat Holiday Days: 9am-9pm.
"SCHOOL'S IN" and "SCHOOL'S OUT" Pricing and Hours are Based on the CBE (Calgary Board of Education), CCSD (Calgary Catholic School Division), and RVS (Rocky View Schools) Traditional Calendars.
NEW!!! BIG FUN MEGA PASS MEMBERSHIPS! BLACK FRIDAY SALE! ONLY $39.99+TAX MONTHLY! Save $10 OFF Monthly Memberships from Nov 23 to Nov 30, 2023! Buy Now at https://checkout.roller.app/bigfunplaycanada/products/annualmembership?date=20231122 
NEW!!! The Big Fun Arcade is NOW OPEN with Tons of Amazing New Arcade Games, Merchandiser Games, and Redemption Games! Enjoy 2 Ways to Play... $30 for a 2-Hour Time Play Card (No Merchandise/Points/Tickets Earned) OR Credit Play Cards between $5-$100 Towards Credits that Earn Points/Tickets/Merchandise. 
$5=20 Credits, $10=40 Credits, $20=110 Credits, $30=200 Credits, $50=350 Credits, $100=800 Credits.
Booking Online is Encouraged to Avoid Frustration, if Big Fun is at Capacity! This is VERY IMPORTANT on Weekends, PD Days, and Statutory/School Holidays. Booked Guests are Guaranteed Admission BUT Walk-Ins May be Restricted, if at Capacity.
Cash, Debit, Credit, Apple Pay, and Android Pay are ALL Accepted! Gift Cards can be Purchased Online or In-Store. Gift Cards Do Not Expire.
Outside Food or Drinks are NOT Permitted. Reusable Water Bottles are Encouraged, and Baby Food is Permitted.
HALF-GRIP Frog Socks are REQUIRED for ALL Guests Participating on the Inflatable Attractions. To Limit Injuries and Damage to the Equipment, FULL-GRIP Socks, Shoes, and Bare Feet are NOT PERMITTED.
Licensed Restaurant On-Site with Tons of Healthy and Fun, Allergen-Friendly Foods. Explore the Full Menu on the Restaurant Page. Make Sure to Check Out the Weekday Dine-In Deals!
Please be Respectful of Reserved Parking Stalls, Specifically During PD Days, School Holiday Days, and Stat Holiday Days, While our Building Neighbors are Open.
Party Activities, Including Gifts, Cake (or Cake Alternative - NO Ice Cream Cake), Candles, Balloons, Etc. are ONLY Permitted with a Party Package or Room Rental.
A Release and Indemnity Agreement (Waiver) Required for all Guests. All Guests +18 Years Old Must be on Their Own Waiver. Minor Children (Under 18 Years Old) Must be Included on a Parent or Legal Guardian Waiver.
Up to 2 Free Admissions (Parents Or Combination of Parents/Babies (under 2)) are Included with Each Paid Child Admission.
HALF-PRICE HAPPY HOUR ADMISSION for the Last 2 Hours of the Day, Monday Through Thursday, Excluding "SCHOOL'S OUT" Days.
Free Restaurant-Only Access for Adults, if Not at Capacity. Does NOT INCLUDE Birthday Party Access.
Complimentary Locker Provided. Please Securely Store ALL Valuable, Inappropriate, and Attraction-Damaging Items.
Adult Supervision Required for ALL Guests Under 13 Years Old. No Drop-Offs Permitted Under 13 Years Old UNLESS Pre-Booked for a Special Drop-Off Program or Super Camp.
WINTER Pricing in Effect from November 1st to April 30th. 
All Posted Facility and Equipment Rules MUST be Followed.
Team and Group Event Pricing Available with a Minimum of 25 Paid Admissions. Check out the EVENTS/CAMPS Page for Options.
3-Hour Private Facility Rentals Available for Groups with 200-400 Attendees. Check out the EVENTS/CAMPS Page for Options.
Big Fun Reserves the Right to Limit Your Visit to 2 Hours, if Necessary, Due to Capacity Limitations.
Admission Re-Entry is Not Permitted.