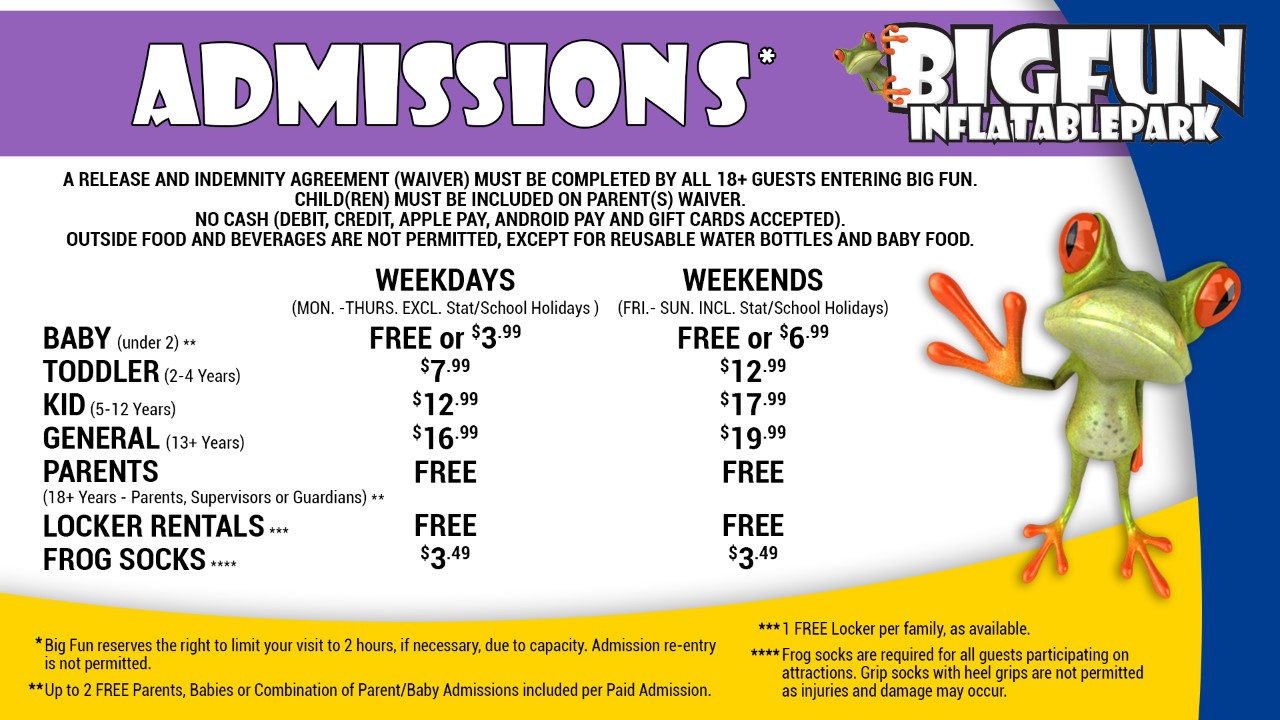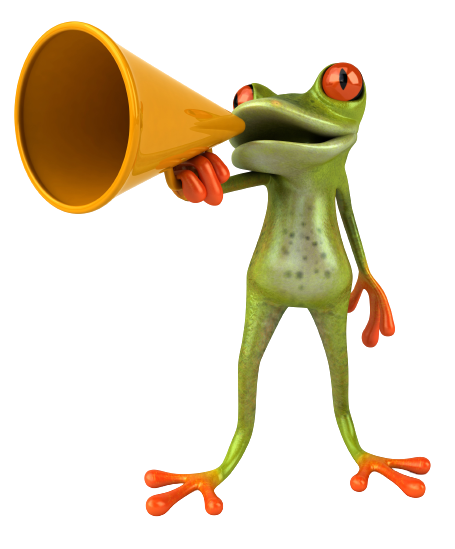 Open daily from 10am to 8pm with special hours on Friday nights for Blaster Wars from 6pm to 9pm, for a limited time.
Booking online is encouraged to avoid frustration if Big Fun is at capacity! This is VERY IMPORTANT on weekends, statutory and school holidays, and Friday night Blaster Wars. Booked guests are guaranteed admission BUT walk-ins may be restricted, if at capacity.
No cash on-site. Debit, Credit, Apple Pay, and Android Pay are accepted, and gift cards can be purchased online or in-store. Gift cards do not expire.
Outside food or drinks are NOT permitted. Reusable water bottles are encouraged, and baby food is permitted.
Licensed restaurant on-site with tons of healthy and fun, allergen-friendly foods. Explore the full menu on the restaurant page. Make sure to check out the Weekday Dine-In Deals!
Please be respectful of reserved parking stalls, specifically during weekdays while our building neighbors are open.
Party activities, including gifts, cake (no ice cream cake), candles, balloons, etc. are ONLY permitted with a party package or room rental.
Big Fun Frog Socks required for all guests participating on the attractions. Grip socks with heel grips NOT PERMITTED!
A release and indemnity agreement (waiver) required for all guests. All guests +18 years old must be on their own waiver. Children (under 18 years old) must be included on a parent or legal guardian waiver.
Up to 2 free admissions (adults or babies under 2) are included with each paid child admission.
Adults without children in attendance will each be charged general admission to enjoy the attractions.
Free restaurant-only access for adults, if not at capacity.
Complimentary locker provided. Please securely store all valuable, inappropriate, and attraction-damaging items.
Adult supervision required for all guests under 13 years old. No drop-offs permitted under 13 years old.
Weekday pricing from Monday to Thursday (excluding Statutory and School Holidays). Weekend pricing from Friday to Sunday, including Statutory and School Holidays.
All posted facility and equipment rules must be followed.
Team and group event pricing available for 50+ attendees (minimum of 25 paid admissions). Email for options.
3-hour private facility rentals available for groups with 200-400 attendees. Email for options.
Big Fun reserves the right to limit your visit to 2 hours, if necessary, due to capacity limitations. Admission re-entry is not permitted.